LOL. These are a bunch of Steampunk character sketches for a comic collaboration with my friend ...and I have to admit this kept me occupied for days! :D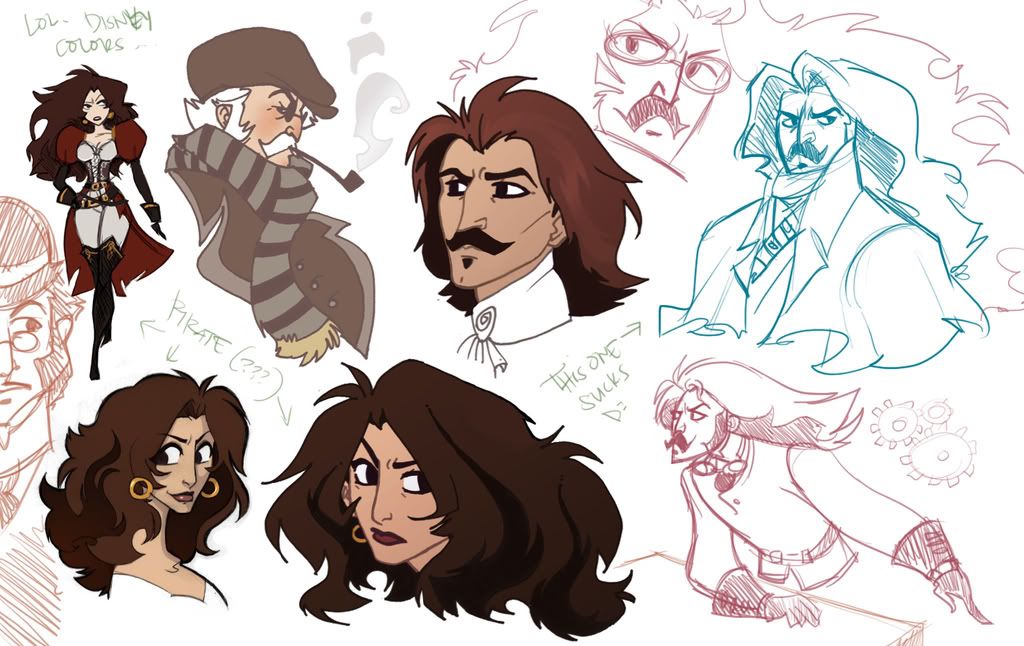 Woot haha! Here's the sketch for the pirate Queen (or whatever she is, I dunno...). (Which I just copied and pasted from the skech on top, lazy me :P). She looks like Esmeralda for some reason... meh, I'll just have to tweak her features a little bit.....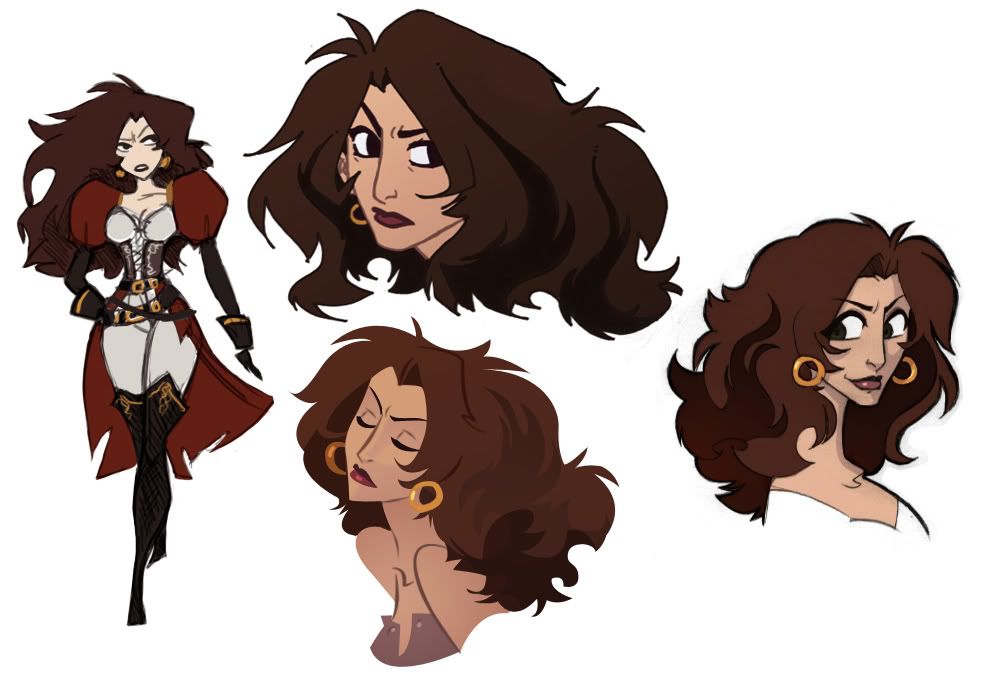 My own re-imagined version of Doctor Frankenstein and his monster. Old funny sketch lurdeedaaa~...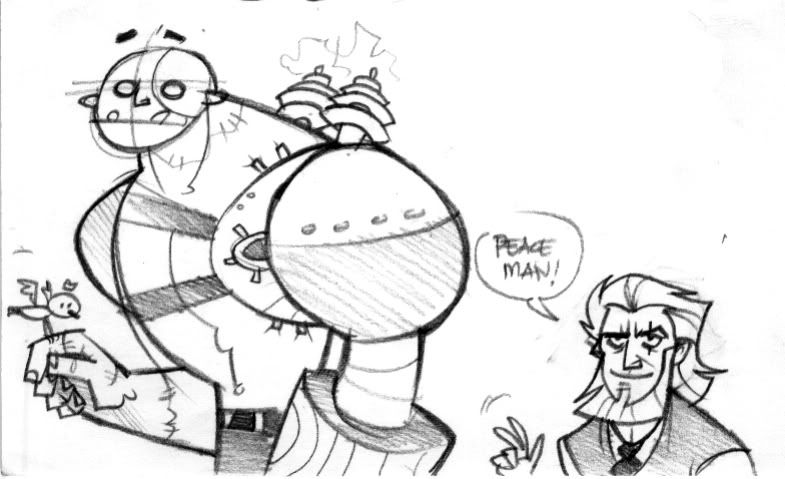 And here's the Pirate Queen again.....wearing her non-pirate dress.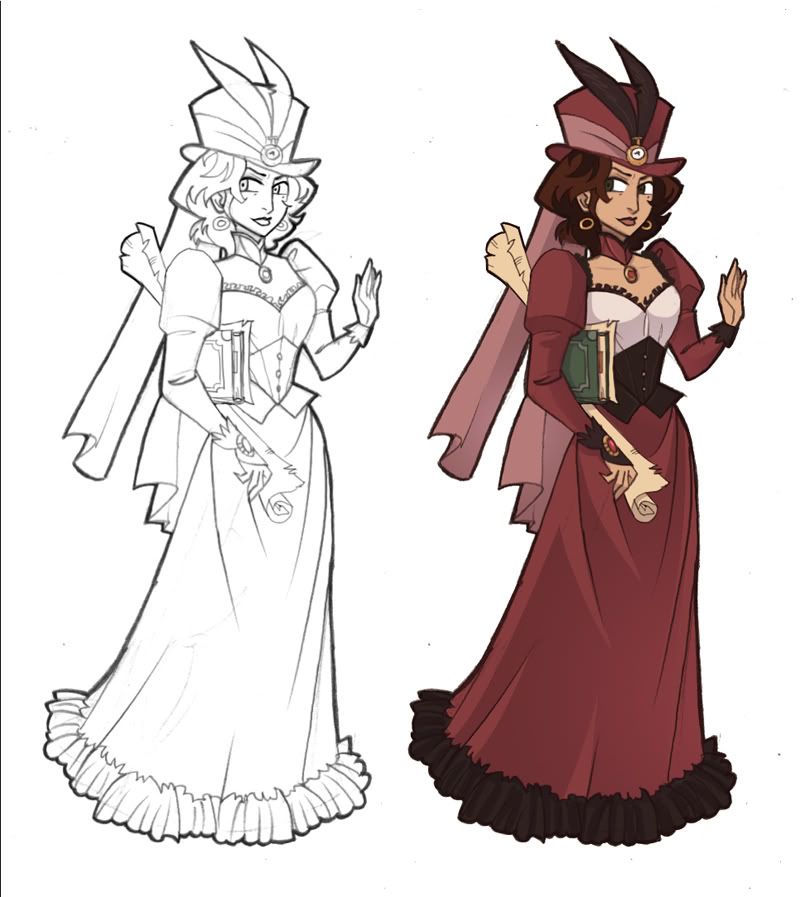 I need to fix my lines! >_<